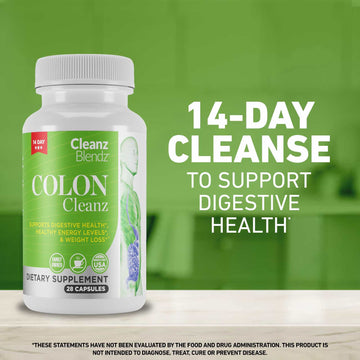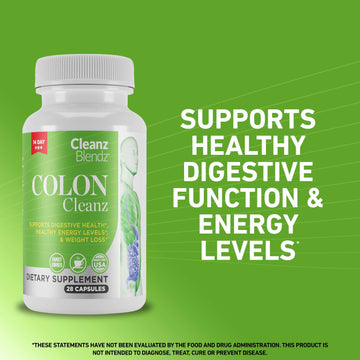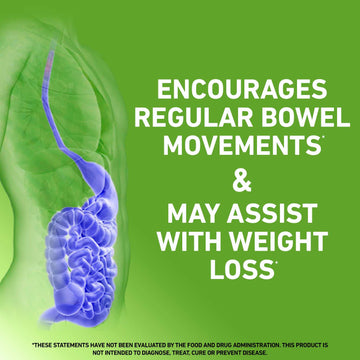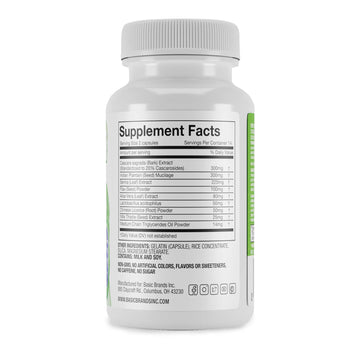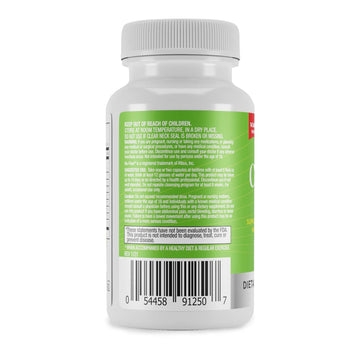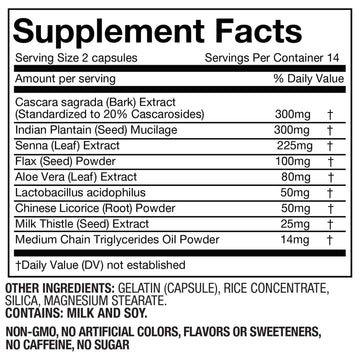 Charges may apply for international shipping.
Additional discounts cannot be combined with subscriptions.
Description & Details
Advanced 14-day cleanse supports digestive health by helping to clear toxins and waste from your body. The formula consists of high quality herbs, fibers and probiotics and help to support healthy bowel movements — and after waste is cleared, helps to increase the absorption of nutrients!
This two-week cleansing formula helps give your digestive system the reset it needs, allowing you to get a healthy jumpstart! The cleanse helps to support healthy bowel movements (increases your need to go poop), and in doing so, clears out the waste and toxins that are in your system, and may assist with weight loss and increased energy!
This quick and easy 14-day cleanse is your first step toward a healthy lifestyle.
Suggested Use: For occasional use only. Take one (1) or two (2) capsules, taken at bedtime with 8 ounces of water daily for up to 14 days. Start with one (1) capsule at bedtime for the first 3-4 days or as directed by a healthcare professional. Ensure sufficient water intake during the day.
14-day cleanse for digestive system; supports healthy digestive function and bowel movements

Helps clear toxins and waste from digestive system while increasing absorption of nutrients; supports energy levels
Helps establish regular bowel movements; supports weight loss
Made with high quality pharmaceutical grade ingredients
Each bottle includes 28 capsules 
Manufactured in the USA
ALLERGEN & DIETARY INFO:
Non-GMO

Gluten Free
Caffeine Free
Sugar Free
Sodium Free
No Artificial Colors
No Artificial Flavors
No Artificial Sweeteners
No Preservatives
No Yeast

No Starch
No Eggs

No Tree Nuts/Peanuts
SUGGESTED USE:
Take one or two capsules at bedtime with at least 8 fluid oz. of water.  Drink at least 12 glasses of water per day.  This product may be taken up to 14 days or as directed by a health professional.  Discontinue use if not well tolerated.  Do not repeat cleansing program for at least 8 weeks.  For adults, occasional use only.

INGREDIENTS: 
Senna Leaf, Cascara Sagrada Bark, Psyllium Husk Powder, Flaxseed Powder, Aloe Vera Gel, Lactobacillus Acidophilus, Licorice Root, Medium Chain Triglycerides Oil
OTHER INGREDIENTS:
Gelatin (Capsule), Rice Concentrate, Silica, Magnesium Stearate.  Contains: Milk, Soy.

KEEP OUT OF REACH OF CHILDREN.
Do not use if clear neck seal is broken or missing.  Store at room temperature, in a dry place.

WARNING:
If you are pregnant, nursing or taking any medications, or planning any medical or surgical procedures, or have any medical condition, consult your doctor before use.  Discontinue use and consult your doctor if any adverse reactions occur.  Not intended for use by persons under the age of 18.

CAUTION:
Do not exceed recommended dose.  Pregnant or nursing mothers, children under the age of 18 and individuals with a known medical condition should consult a physician before using this or any dietary supplement.  Do not use this product if you have abdominal pain, rectal bleeding, diarrhea or loose stools.  Failure to have a bowl movement after using this product may be an indication of a more serious condition.

* These statements have not been evaluated by the FDA.  This product is not intended to diagnose, treat, cure, or prevent any disease.