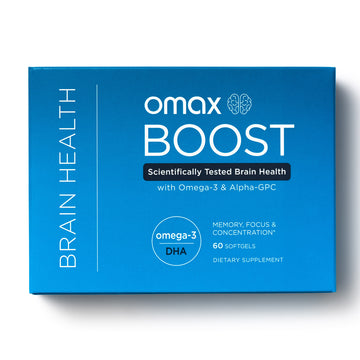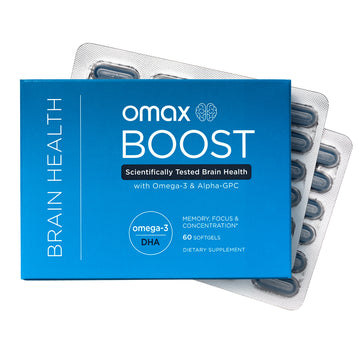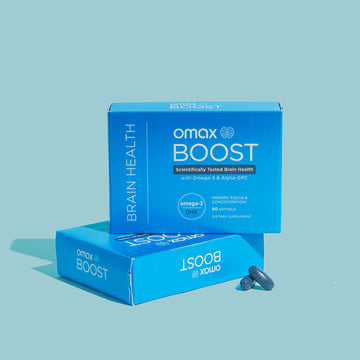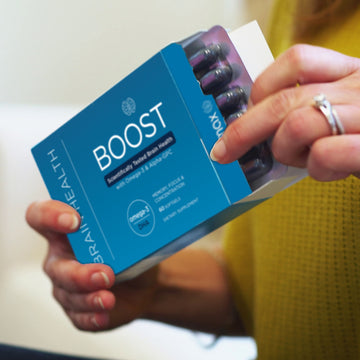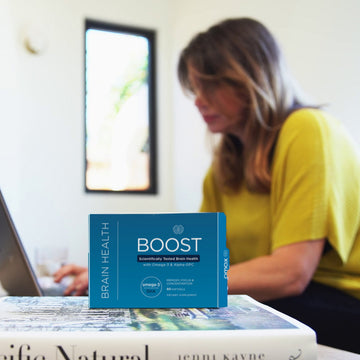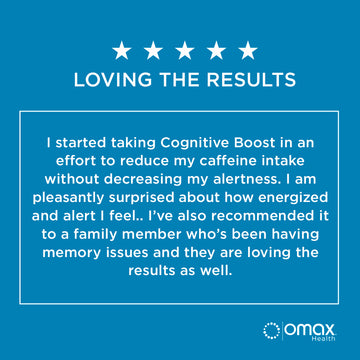 Charges may apply for international shipping.
Additional discounts cannot be combined with subscriptions.
Description & Details
Support memory, focus, concentration, and energy with this high DHA omega 3 supplement. The dual-action formula combines highly-concentrated DHA with Alpha-GPC for optimal brain health . No caffeine or stimulants. Packed in individual blister packs for freshness. 60 softgels per box.
What is it?
Advanced omega-3 DHA brain health supplement backed by decades of clinically validated results to support memory, focus and alertness. Each softgel contains 500 mg of omega 3 and Alpha-GPC. 
How does it work? 
Adults, take two softgels per day, preferably in the morning with a meal. If you are already taking Omax3 Omega 3 Supplements, use Cognitive Boost in the morning and Omax3 before bed.
Benefits 
Supports healthy cognitive function 
Boosts focus and reaction time 
Helps support balance of mood and stress 
Assists in muscle recovery and enhanced performance
Blister packed for freshness without refrigeration
60 softgels per box