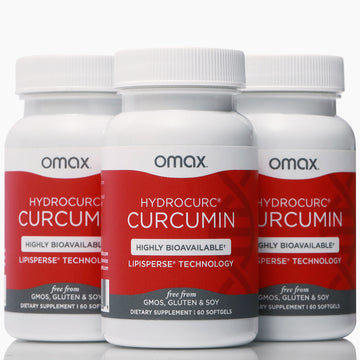 Charges may apply for international shipping.
Additional discounts cannot be combined with subscriptions.
Description & Details
Clinically tested turmeric root extract, supports a healthy immune system and regulates inflammation. The branded ingredient, BioCurc, has been changed to HydroCurc, an ingredient shown to be equal in performance and is active in the blood stream within an hour of taking it. 60 softgels per bottle.
What is it? 
More bioavailable curcumin due to our proprietary MCT oil base combined with natural turmeric root extract. 60 softgels per bottle.
How does it work?
Adults, take 1 softgel per day or as recommended by your heathcare practitioner.
Benefits 
Supports a healthy immune system
Regulates inflammation
Provide excellent antioxidant protection
Bioavailable formula with MCT oil base
60 softgels per bottle