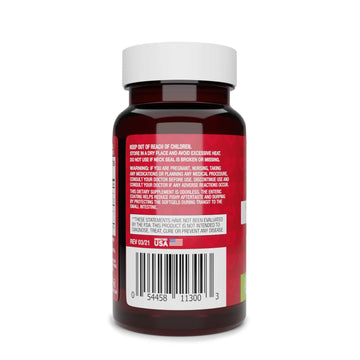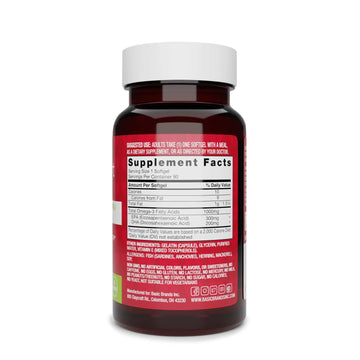 Charges may apply for international shipping.
Additional discounts cannot be combined with subscriptions.
Description & Details
Basic Brands SUPER SMART HEART Mega Potency Omega-3 EPA/DHA Fish Oil (1000 mg) is only made with wild caught fish and is purified to eliminate mercury. This  heart healthy fish oil contains Omega-3 EPA and DHA fatty acids, which are sourced from the highest quality, wild caught sardines, anchovies, herring, & mackerel.  Each softgel includes 1000 mg of a blended ratio of EPA to DHA, and has more health benefits than the ALA Omega-3 found in flaxseed.

>Omega-3 EPA/DHA helps to support a healthy heart, cognitive function and boney density.* DHA may also act as an anti-inflammatory, which can help to reduce risk of diseases that are common with age such as heart and gum disease.* Further, DHA supports good blood flow and may help to improve circulation which may help with reducing blood pressure.*

• Non-GMO; Vegan, plant-based, gluten free, caffeine free, sugar free, sodium free and contains no artificial flavors, colors, sweeteners, preservatives or allergens

SUGGESTED USE:

Adults take (1) one softgel with a meal, as a dietary supplement, or as directed by your doctor.

KEEP OUT OF REACH OF CHILDREN.

Use only if bottle is sealed.

WARNING:

Do not exceed recommended dose. Pregnant or nursing mothers, children under the age of 18, and individuals with a known medical condition should consult a physician before using this or any dietary supplement.

* These statements have not been evaluated by the FDA. This product is not intended to diagnose, treat, cure, or prevent any disease.