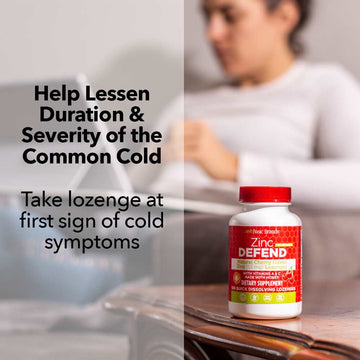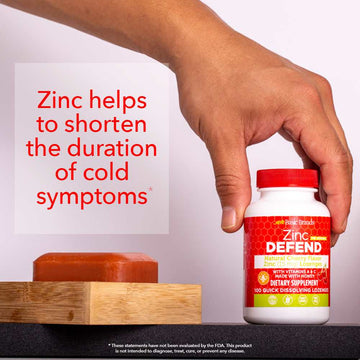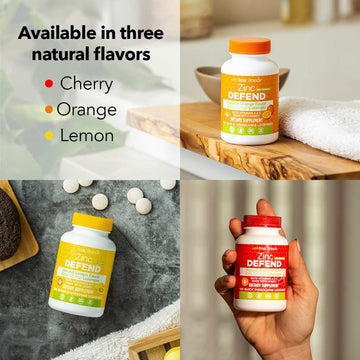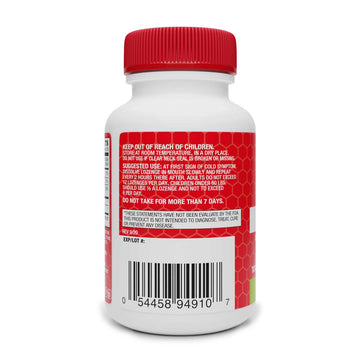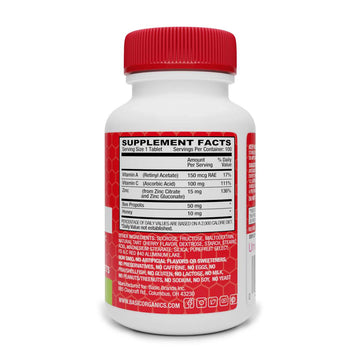 Charges may apply for international shipping.
Additional discounts cannot be combined with subscriptions.
Description & Details
Zinc plays a vital role in development and function of cells and is considered an essential nutrients. Our bodies do not produce zinc nor can they store it -- this means zinc can only be supplied by diet and supplements. Necessary for the activity of over 300 enzymes, zinc aids with a variety of processes like metabolism, digestion, nerve function and other processes*

Zinc helps support the immune system and keeps it strong and a deficiency in this mineral can lead to a weakened immune response. It may also help to reduce the length and severity of cold and allergy symptoms*.

In addition, zinc may help to speed up healing for wounds such as burns, ulcers and other skin conditions*. It is necessary for healing of wounds and skin injuries as it plays a role in immune function, collagen synthesis and inflammatory responses.

By supporting the immune system, zinc can naturally help the body stay protected from infection*. This is especially beneficial as we age and are prone to increased infection from a weakened immune system.

• Great tasting cherry flavor lozenge; made with high-quality ingredients

• Helps support a healthy immune system

• Helps reduce severity and duration of cold symptoms

• Adults chew 1 tablet per day; 180-day supply per bottle

• Includes 1 bottle, 100 lozenges; Manufactured and packaged in the USA

SUGGESTED USE:

At first sign of cold symptoms, dissolve lozenge in mouth slowly and repeat every 2 hours. Adults do not exceed 12 lozenges per day. Children under 60 lbs. should use 1/2 lozenge and not to exceed 6 per day.

KEEP OUT OF REACH OF CHILDREN.

Use only if bottle is sealed.

WARNING:

Do not exceed recommended dose. Pregnant or nursing mothers, children under the age of 18, and individuals with a known medical condition should consult a physician before using this or any dietary supplement.

* These statements have not been evaluated by the FDA. This product is not intended to diagnose, treat, cure, or prevent any disease.