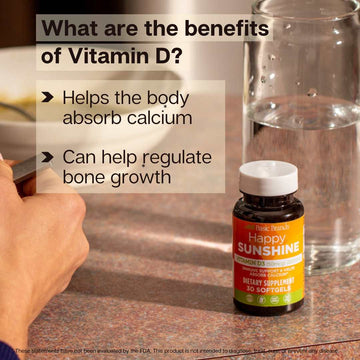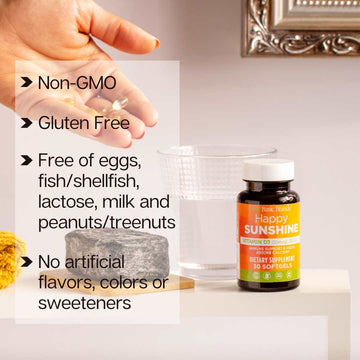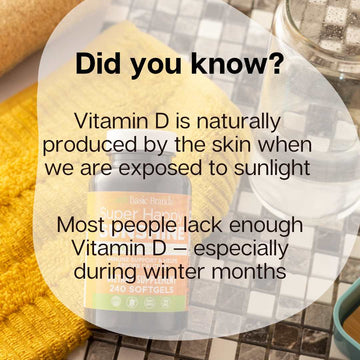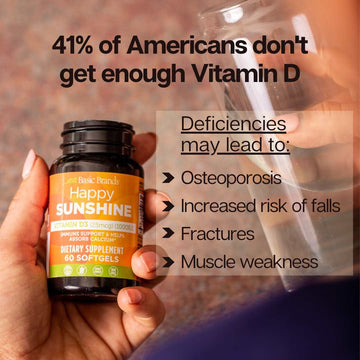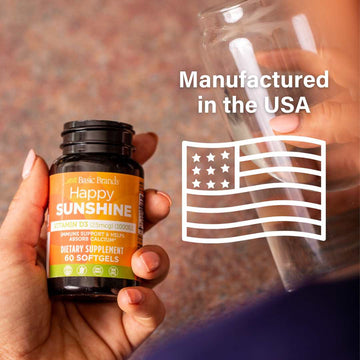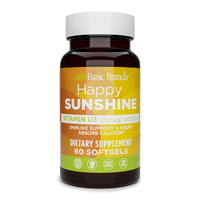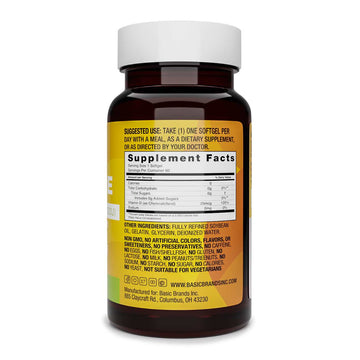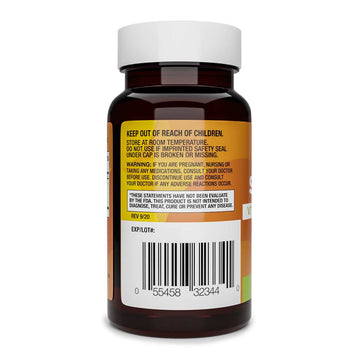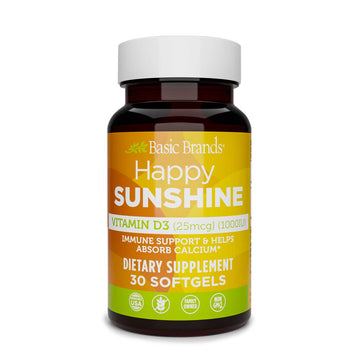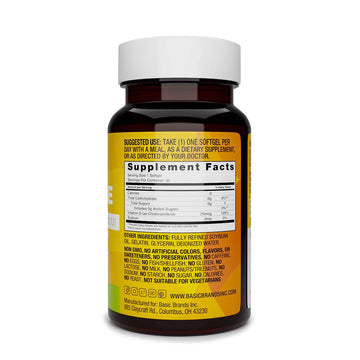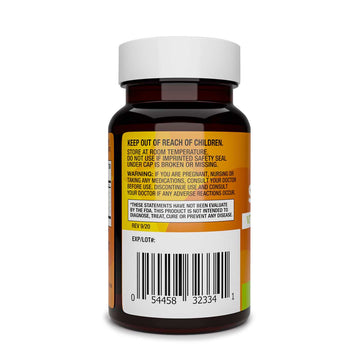 Charges may apply for international shipping.
Additional discounts cannot be combined with subscriptions.
Description & Details
Your skin produces Vitamin D naturally when exposed to sunlight, but we most often don't get the amount we need, especially during seasonal months. Basic Brand's Happy Sunshine Vitamin D is made with Vitamin D3, which helps the body absorb calcium, regulate bone growth and support immune function.

• Vitamin D3, 1000IU; all natural Vitamin D softgels

• Helps absorb calcium and regulate bone growth

• Vitamin D is naturally produced by the skin when exposed to sunlight, but many lack it during seasonal months

• Rich in protein, amino acids, fiber, and essential fatty acids including omega-3, omega-6, and gamma-linolenic acid (GMA)

• Take one (1) softgel daily



KEEP OUT OF REACH OF CHILDREN.

Use only if the bottle is sealed.

WARNING:

Do not exceed recommended dose. Pregnant or nursing mothers, children under the age of 18, and individuals with a known medical condition should consult a physician before using this or any dietary supplement.

* These statements have not been evaluated by the FDA. This product is not intended to diagnose, treat, cure, or prevent any disease.