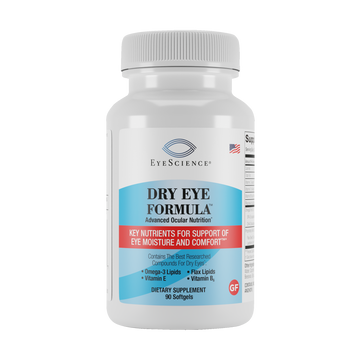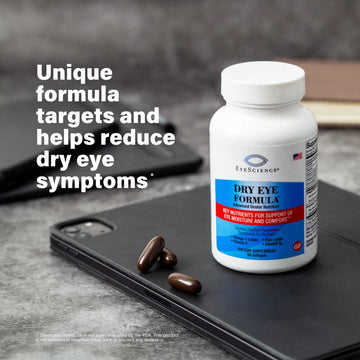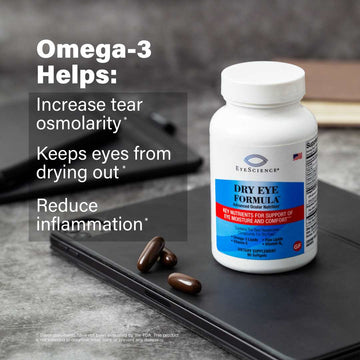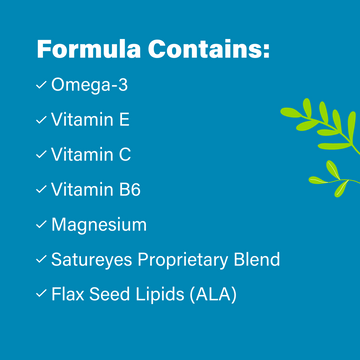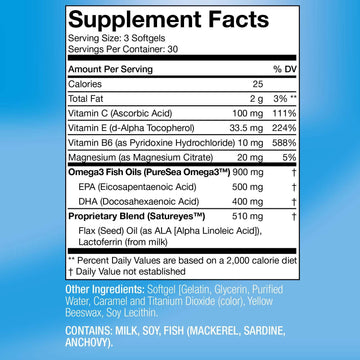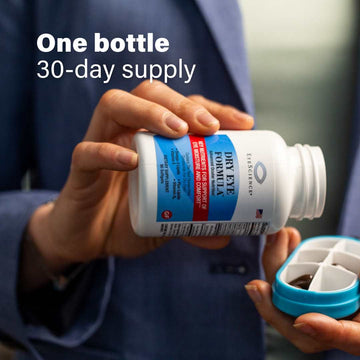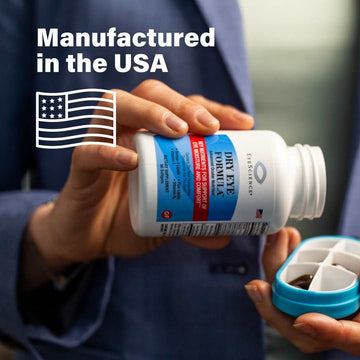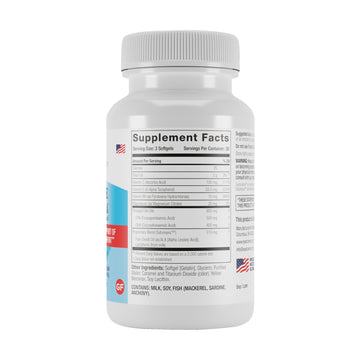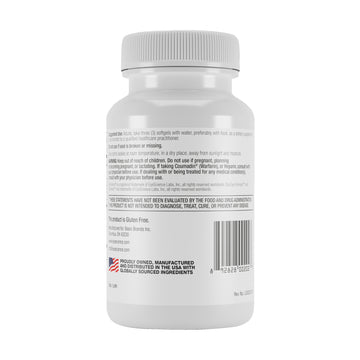 Charges may apply for international shipping.
Additional discounts cannot be combined with subscriptions.
Description & Details
EyeScience Dry Eye Formula is a unique oral supplement that targets dry eyes from the inside out for systemic, continuous comfort. Taken daily, the softgels target and help reduce dry eye symptoms.*

This formula contains Omega-3, Vitamin E, Vitamin C, Vitamin B-6 and Magnesium which work together to help improve tear production and seal in moisture for lasting comfort.* Unlike other formulas, EyeScience Dry Eye works from the inside of your eye to the outside, continuously addressing the cause of occasional dry eye.

Omega-3 may help with tear osmolarity and helps improve the function of the eye's meiobomian glands. These glands are responsible for producing the oily part of tears -- this keeps our tears from evaporating, or our eyes from "drying out." Omega-3 fish oil may also help to reduce inflammation of the eyelids, which helps to reduce dry eye symptoms.

• Unique formula targets and helps reduce dry eye symptoms; natural compound for dry eyes*

• Contains Omega-3, Vitamin E, Vitamin C, Vitamin B6, Magnesium, Satureyes Proprietary Blend and Flax Seed Lipids (ALA)

• 900 mg Omega-3 (500mg EPA and 400mg DHA) which may help with tear osmolarity and may improve function of the eye's meibomian glands which produce oily part of tears and keeps eyes from drying out; may reduce inflammation of eyelid

• Non-GMO, gluten free, vegan; No artificial flavors, colors, sweeteners, preservatives, soy, milk/lactose/eggs and tree nuts/peanuts

• Includes one (1) bottle with 90 softgels; Manufactured in USA

SUGGESTED USE:

Adults take three (3) softgels with water, preferably with food, as a dietary supplement or as directed by a qualified healthcare practioner.

KEEP OUT OF REACH OF CHILDREN.

Use only if bottle is sealed.

WARNING:

Do not exceed recommended dose. Pregnant or nursing mothers, children under the age of 18, and individuals with a known medical condition should consult a physician before using this or any dietary supplement.

* These statements have not been evaluated by the FDA. This product is not intended to diagnose, treat, cure, or prevent any disease.
EyeScience Dry Eye Formula
It works!
I take 2 to 3 capsules per day and it relieves all of the dry eye symptoms. This is much better than eye drops.
Morning relief
I don't wake up with burning dry eyes every morning. It really helps me.