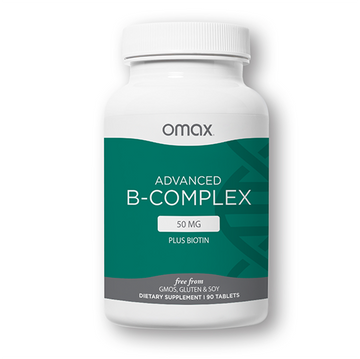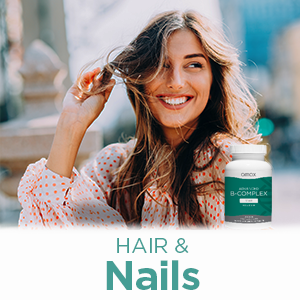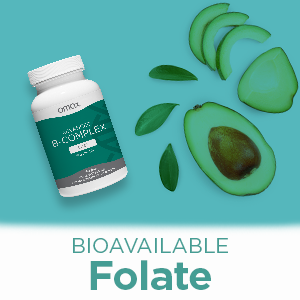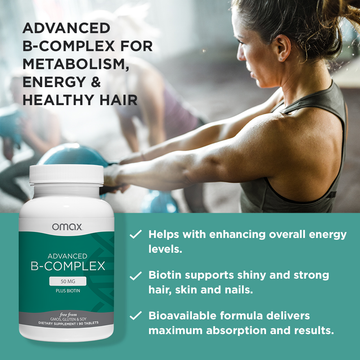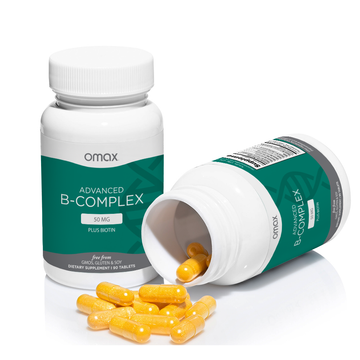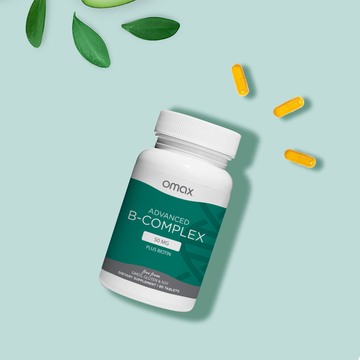 Charges may apply for international shipping.
Additional discounts cannot be combined with subscriptions.
Description & Details
Support energy, metabolism and strong hair, skin and nails with this potent B complex plus Biotin.  Contains the most bioavailable forms of B Vitamins: B1, B2, B3, B5, B6, B12, Biotin and Quatrefolic® Folate. 90 capsules per bottle.
What is it? 
Omax Vitamin B Complex is an essential daily supplement blend that contains 50 MG of each of B Vitamins: B1, B2, B3, B5, B6 plus a potent dose of B12, Folate and Biotin. 
How does it work? 
Adults, take one capsule per day or as directed by a physician.
Benefits 
Helps keep metabolism healthy
Enhances energy levels
Can help support digestive function
Helps keep skin, hair, nails shiny
Bioavailable folate delivers superior absorption
90 capsules per bottle