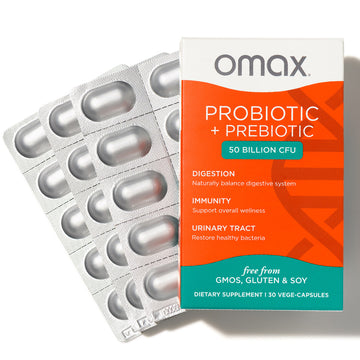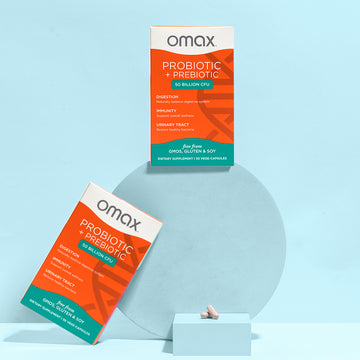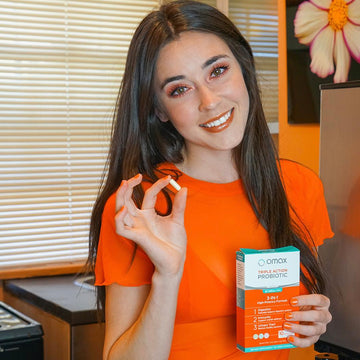 Charges may apply for international shipping.
Additional discounts cannot be combined with subscriptions.
Description & Details
Broad spectrum probiotic and prebiotic formula supports digestion, immunity and urinary tract health. Contains clinically proven strains of Lactobacillus and Bifidobacterium plus chicory root prebiotic. Individual blister packs for freshness without refrigeration. Vegan, Dairy Free, Gluten Free, Soy Free, Non GMO, No Artificial Flavors, Colors or Preservatives. 50 Billion CFU with 10 probiotic strains. 30 vegan capsules per box.
What is it? 
High potency, 50 Billion CFU probiotic with 10 strains and prebiotics provide comprehensive gut support from digestion to pH balance. One a day formula contains 30- vegan capsules per box. 
How does it work? 
Adults, take one vegetarian capsule per day, with or without meals, or as recommended by a healthcare practitioner.
Benefits
Naturally balances digestive system
Supports overall immunity and wellness
Restores and balances healthy bacteria
Optimizes pH balance of vagina and urinary tract
50 Billion CFU with 10 strains 
Vegan, Dairy Free, Gluten Free, Soy Free, Non GMO, No Artificial Flavors, Colors or Preservatives
Blister packed for freshness without refrigeration
Contains 30 vegetarian capsules