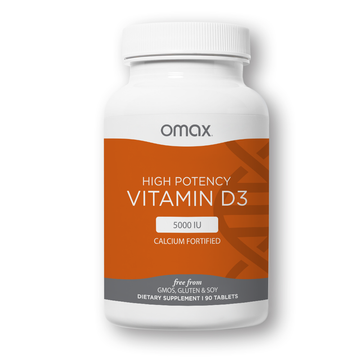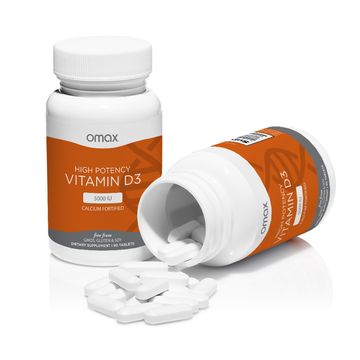 Charges may apply for international shipping.
Additional discounts cannot be combined with subscriptions.
Description & Details
Support healthy bones, muscles and your immune system with a high-potency Vitamin D3, made from Cholecalciferol, the natural form of Vitamin D that your body makes from sunlight. The high-potency dose helps boost calcium absorption, immune health, and helps keep bones and muscles strong. Soy-free, gluten-free, non-gmo, no artificial colors or fillers. 5,000 IU. 30 or 90 tablets.
What is it? 
A high-potency dose of Vitamin D3 that can help boost calcium absorption, support immune health, and help keep bones and muscles strong. Choose 30 or 90 count tablets.
How does it work? 
Adults, take one tablet per day, or as directed by a physician.
Benefits
High dosage of 5,000 IU per tablet
Helps boost calcium absorption
Keeps bones and muscles strong
Supports immune function
Gluten Free, Soy Free, Non-GMO, No Artificial Flavors, Colors or Preservatives
Available in 30 or 90 count tablets