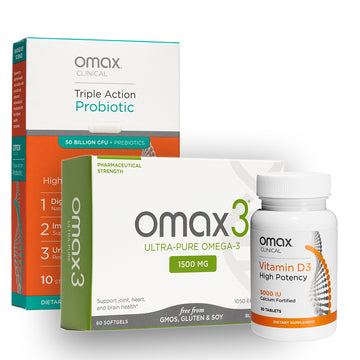 Charges may apply for international shipping.
Additional discounts cannot be combined with subscriptions.
Description & Details
Build up your immune system with our Immunity Boosting Essentials Bundle. This powerhouse health kit includes our Triple Action Probiotic + Prebiotic Inulin, Omax3 Ultra-Pure Omega-3, and Omax Vitamin D3.  All the essential supplements to support immunity, energy levels, digestion, and overall health.