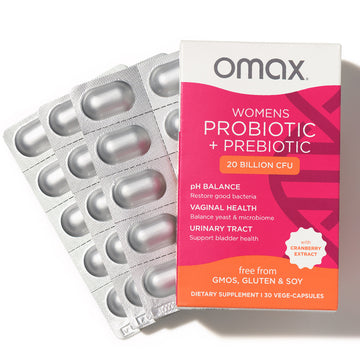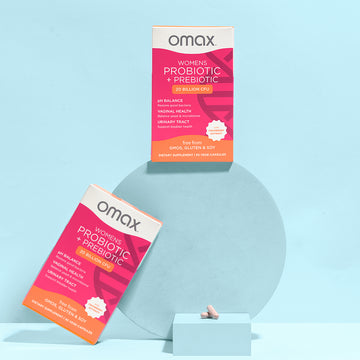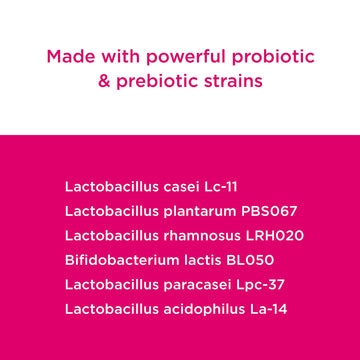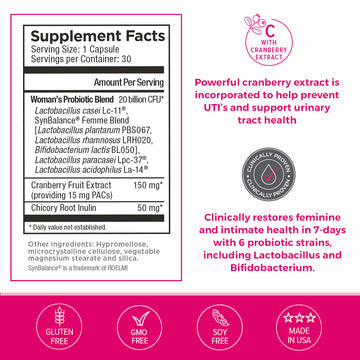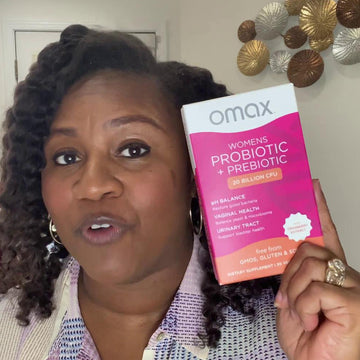 Charges may apply for international shipping.
Additional discounts cannot be combined with subscriptions.
Description & Details
Women's clinically proven probiotic, prebiotic and cranberry extract formula restores intimate health in 7-days. 20 Billion CFU with 5 probiotic strains balances vaginal pH and urinary tract, while offering protection from BV. Individual blister packs for freshness without refrigeration. Vegan, Dairy Free, Gluten Free, Soy Free, Non GMO, No Artificial Flavors, Colors or Preservatives. 30 vegan capsules per box.
What is it? 
Clinically proven women's probiotic contains 20 Billion CFUs, 6 probiotic strains, chicory root prebiotic, and cranberry extract. It can help restore the natural balance of good bacteria and yeast, support vaginal health, and maintain a healthy urinary tract.
How does it work? 
Women over 18, take one capsule per day with or without meals, or as recommended by a healthcare practitioner. 
Benefits 
Clinically restores feminine and intimate health in 7-days. 
Balances and restores vaginal pH & prevent bacterial vaginosis (BV) 
Can help support a healthy urinary tract 
Naturally balances digestive system 
Reduces bloating and gas 
Vegan, Dairy Free, Gluten Free, Soy Free, Non-GMO, No Artificial Flavors, Colors or Preservatives
Blister packed for freshness without refrigeration
Contains 30 vegetarian capsules